Today my baby turns fourteen.
14!
How is that even possible?!?!? Wasn't it just yesterday that Cal learned to walk & the first steps he took were to his basketball goal so he could dunk the ball? Wasn't it just yesterday he was driving around in his Little Tykes car & backed it up to Daddy's huge cargo trailer hitch as if he'd been backing cars all his life? Wasn't it just yesterday he traded his 4 binkies (1 for sucking, 3 for sniffing!) for a huge truck with a trailer at Toys R Us? Wasn't it just yesterday he pulled down his shorts in public to show he was officially wearing "big boy pants" now?! I swear it feels like yesterday that he was in the shower with Daddy when I opened the drafty door and Cal yelled out, "Close the door! It's sucking cold in here!!!" (He said an S for an F at that age! OMG. So proud!!!) Time has literally flown by so fast... and I must say, if it weren't for Claire & Lola showing us what really mattered, I might have taken these days, these YEARS for granted. So thankful I did not.
I am so incredibly proud of you, Cal. You are the most thoughtful person I know, incredibly hard-working, dedicated to your sport/academics/music, always there for everyone, and you value the beauty that comes with being different & unique because of your sisters. You make me laugh every. single. day. Your sense of humor & smart ass ways never cease to cheer me up when I most need it, and I thank you for that. You truly are my "heart walking around outside my body." I am so in awe of you ~ how strong you are & how wise beyond your years you've always been. I hope you know how much I love you now & always, Cal.
First day of 8th grade ~ 2012-2013
Don't drop me, a-hole. I GOT THIS!
Claire & Cal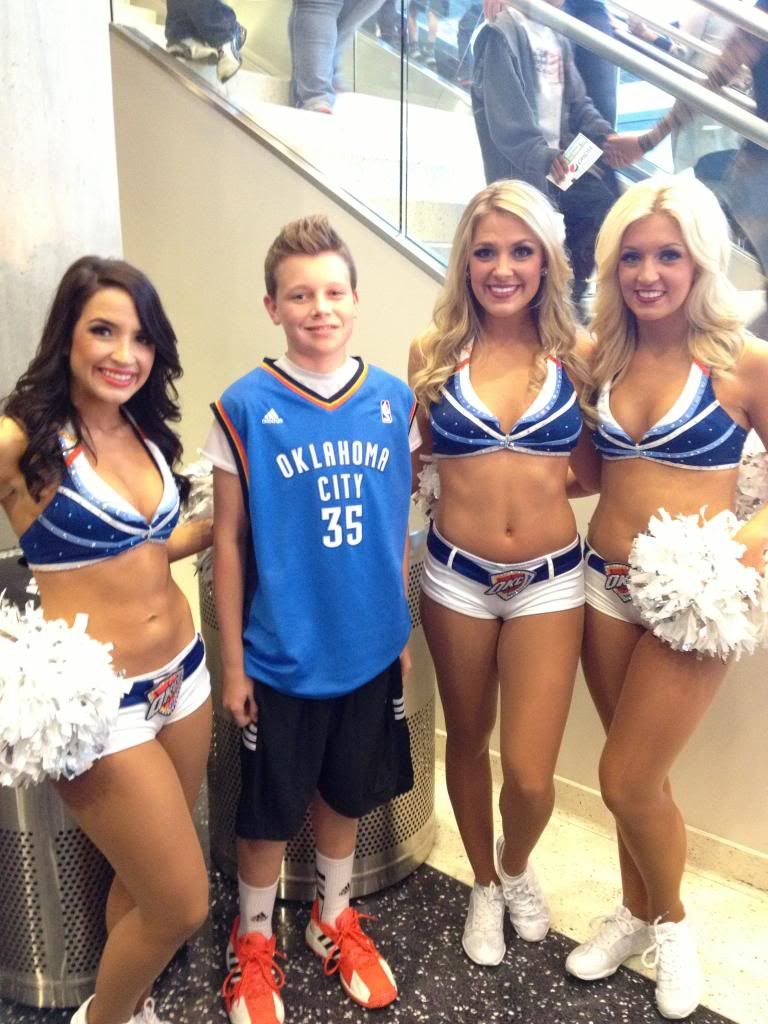 Go Thunder cheerleaders!
(Sure are some pretty girls over there!)
I even love you with pox.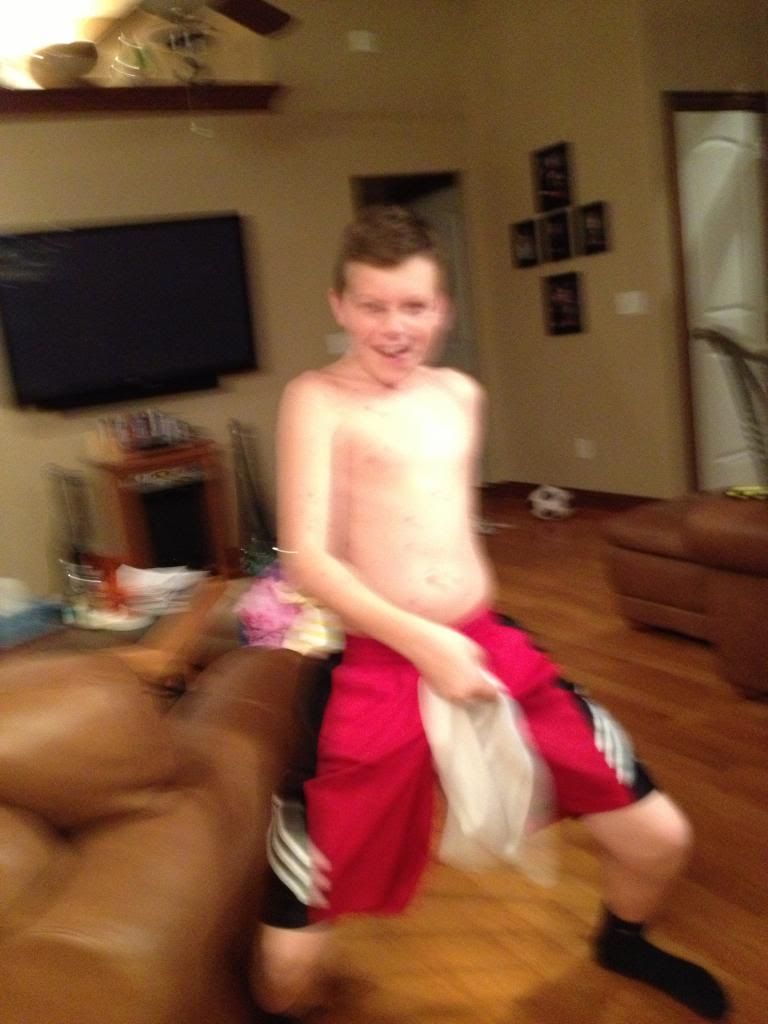 I'm blaming the pox/fever/deliriousness for this action!
#moveovermagicmike
Brylee & Cal at the WSU game ~ GO SHOCKS!
Cal & Lola ~ 12:00 am on December 1, 2012
Don't judge me that they're still up. It's a Friday night, bitches! We had to ring in Cal's big day with hugs!

I love you with everything in me, Cal. Happy 14th Birthday, Son.
"Children are the hands by which we take hold of heaven." ~Henry Ward Beecher
xo