I have seriously sucked
the big one
it up lately with my Thankful Thursday posts, so to make up for missing a few, here's a bonus Monday blog!
Today I am thankful for the kindness of others.
First off, I want to give a HUGE thank you to Grace S. for sending these darling, crocheted hairbows for Claire & Lola!!! She is a whiz at all things crocheted, including hats, costumes & headbands
to die for
. I ordered a super cute, deep purple crocheted headband with a crocheted flower, & it was not only incredibly well made, but it was beautiful, soft & quickly shipped to me for a VERY reasonable price. Grace & I are Instagram buddies, & my girlies not only send big, wet, slobbery kisses to Grace but also to her precious son, Jayden. For more pictures and information about Grace's crocheting, check out her Instagram profiles -- @jaydensmommyg or @jaydensmommyg_closet. You can also visit her Etsy shop by clicking
HERE
; she is in the process of updating that as we speak! Thanks again, Grace!!!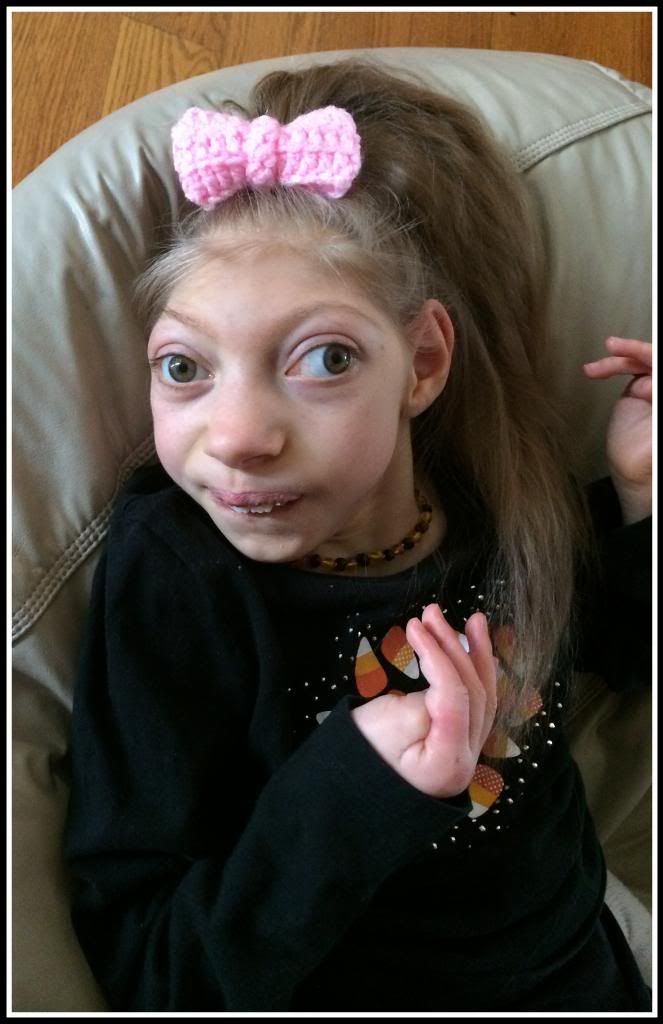 OMG, I loooooove her SO. MUCH.
Workin' the classic "Thinker" pose like a boss


A few weeks ago, I opened my mailbox to find a box. Inside was the SWEETEST note & two incredibly beautiful, handmade quilts for Claire & Lola. I was blown away as I unwrapped each one, only to see that both were PERFECTLY suited to each of our girls. I literally teared up as I studied them, floored by the intricate details, gorgeous color schemes & awesome designs. I have been slightly obsessed with these since they arrived, and I'm not ashamed to admit that I too have snuggled under them several times. Sherry & Mia knew my girls would love these, and they were right. A HUGE thank you to Wendy the Quilt Master & to Sherry and Mia for being so loving and thoughtful. We are touched beyond measure.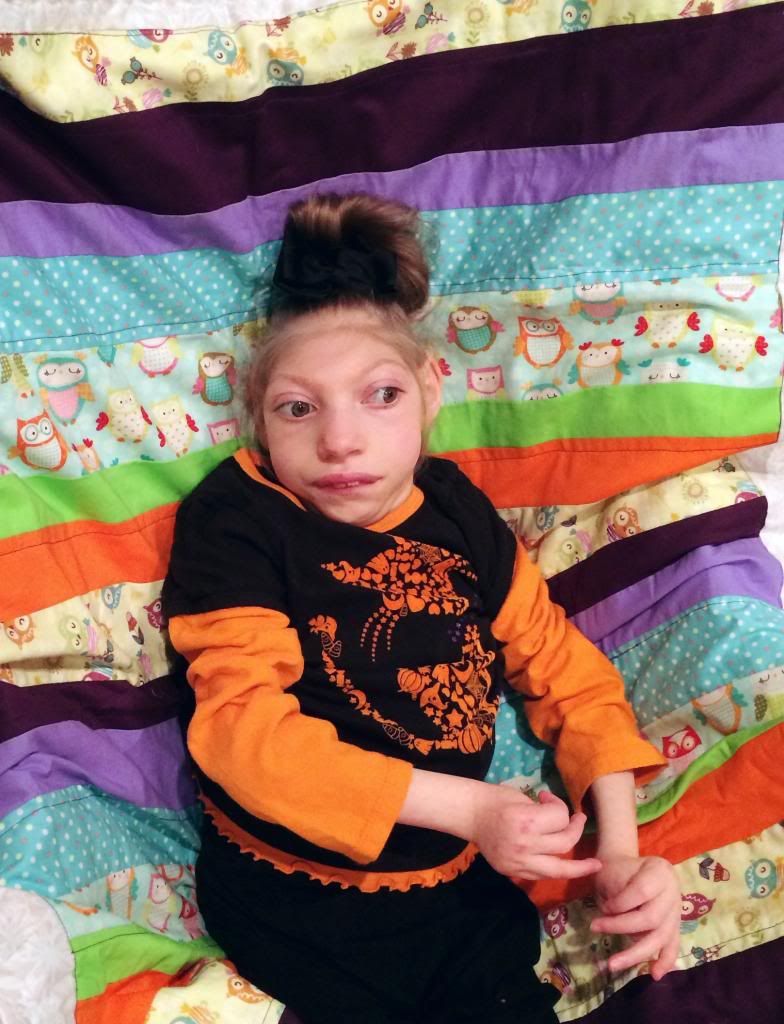 There was NO doubt in our minds that the owls were PERFECT for Miss Claire!
Look whoooooo loves to be wrapped up in her new quilt! OK, that was bad. But it's SO true.
And for Lola, no other theme could be more perfect than...
Cupcakes, chocolate & cherries!

Our little sweetheart!
Pissed off she can't subsist solely on chocolate and cupcakes for her real diet. You & me both, sister.
Thank you SO. VERY. MUCH. for the beautiful quilts, Sherry, Mia & Wendy. MUCH LOVE from Claire, Lola & me!!! (Hopefully after seeing this post you can provide a link to where others can buy these darling quilts -- HINT, HINT! Thanks!!!)
"Have you had a kindness shown? Pass it on; 'twas not given for thee alone, pass it on; let it travel down the years, let it wipe another's tears, 'til in Heaven the deed appears - pass it on." ~Henry Burton
xo