Today I am thankful for Romeo & Cash, our two whippets (whippet good!). Every day, without fail, they wake up, come out of their crates, and shower me with love. They dote over all of us (though especially the girls, as if they just KNOW), they follow me around the house, they hang around and watch me
p
e
e
shower
(Man, what perverts!)
fix dinner, and they literally almost smile a human smile whenever they see me. The second I sit down to feed Lola, they are right next to us, cuddled in, and that is where they stay until I get up. We are connected -- the dogs & me. Scott laughs at me because I tell him that Romeo is my soulmate. Even I have to remind myself I didn't pass him through my own vagina, because he is sooooo much a part of me! And Cash, too, has wormed his way into my heart since day one. I love these two yayhoos. They make my life so full.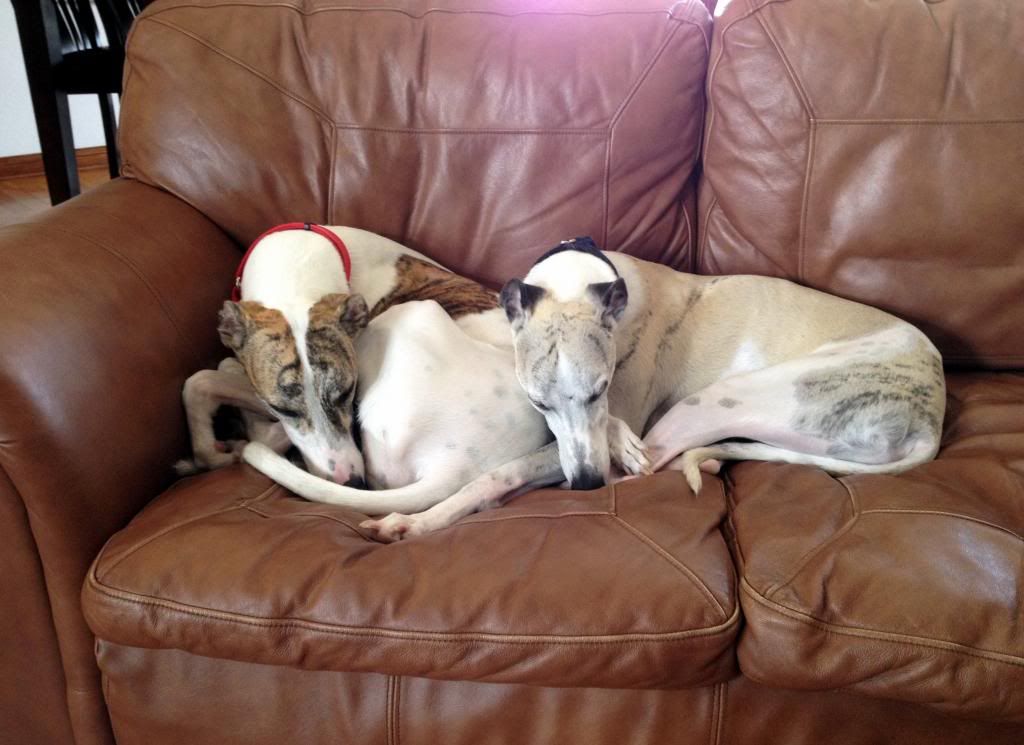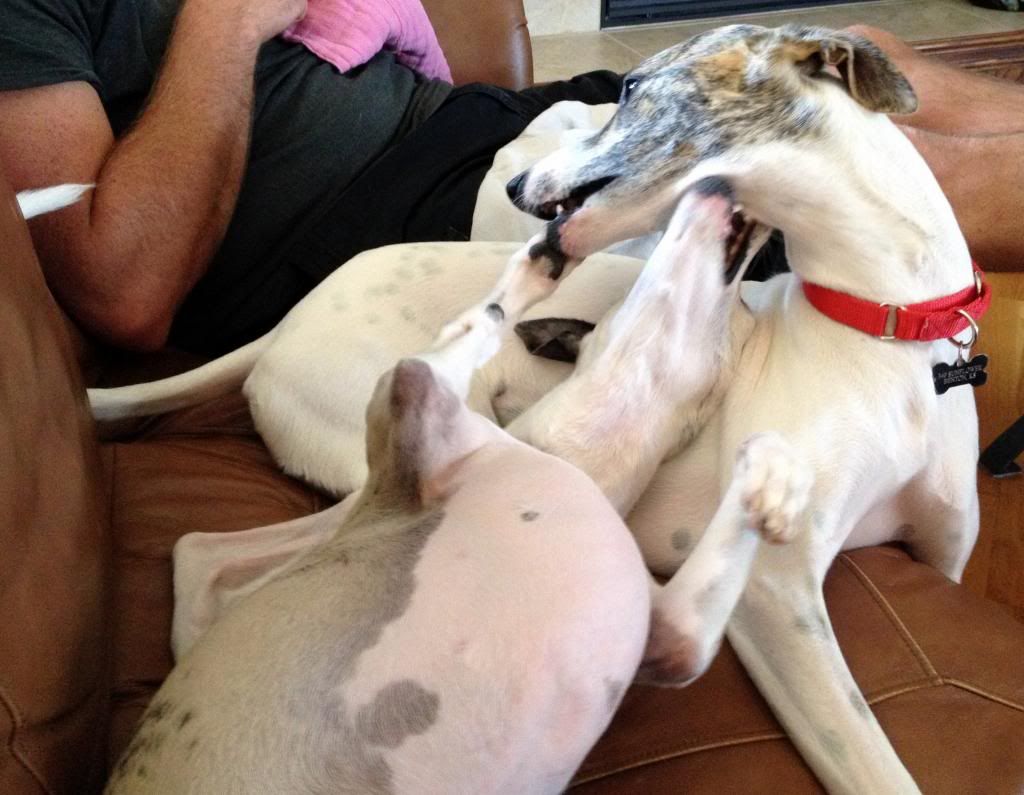 Engaging in a possible make-out session doggie horseplay on the couch... a daily occurrence.
"I'll lick your eyeball..."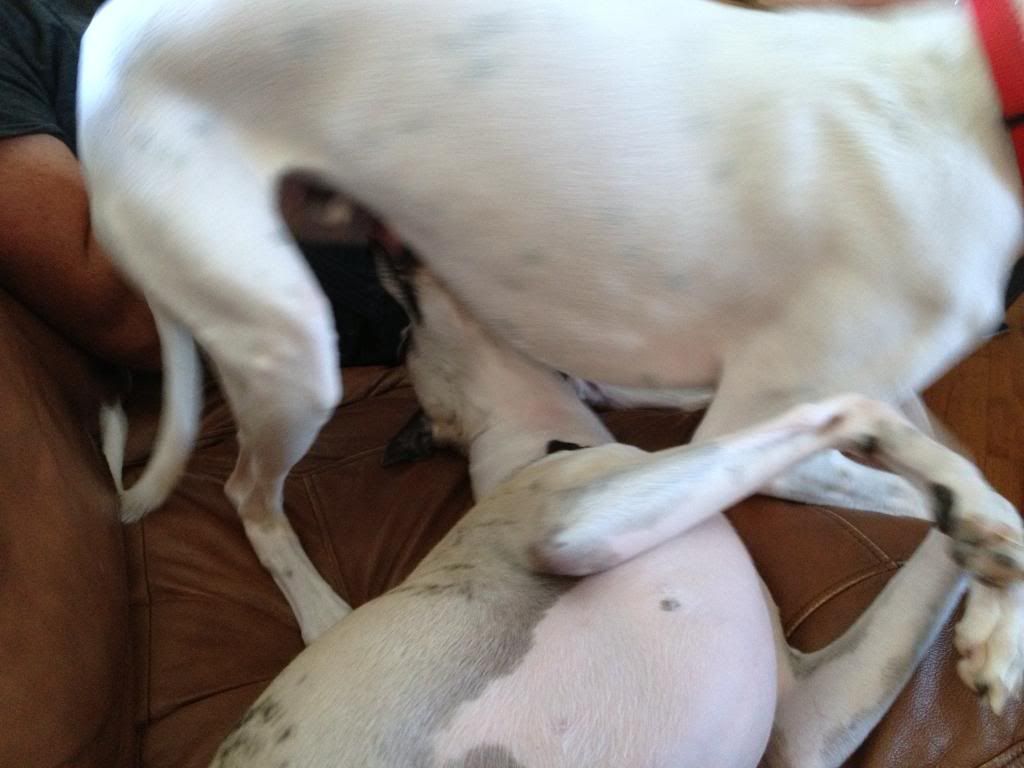 "... if you lick me in a special place in return!"
And yes, we support gay dog marriage in this household.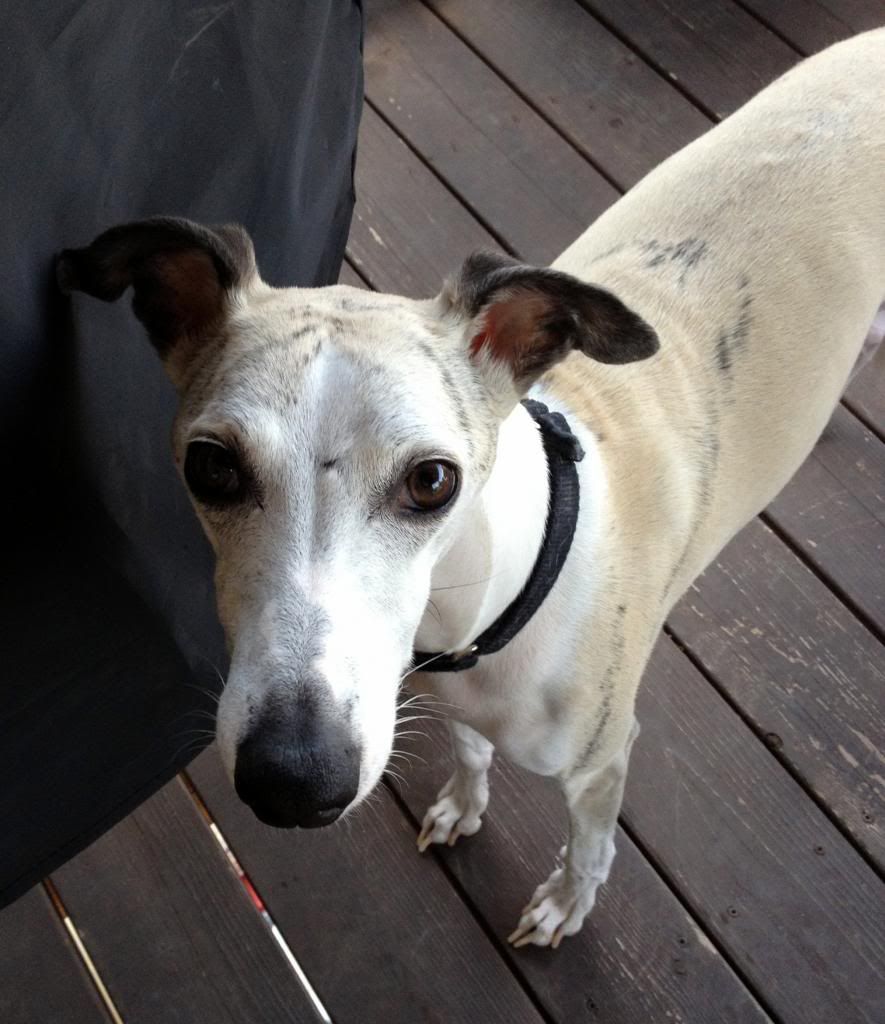 Romeo (AKA Capricorn -- don't even ask how he got that nickname)
Cash & Lola = Besties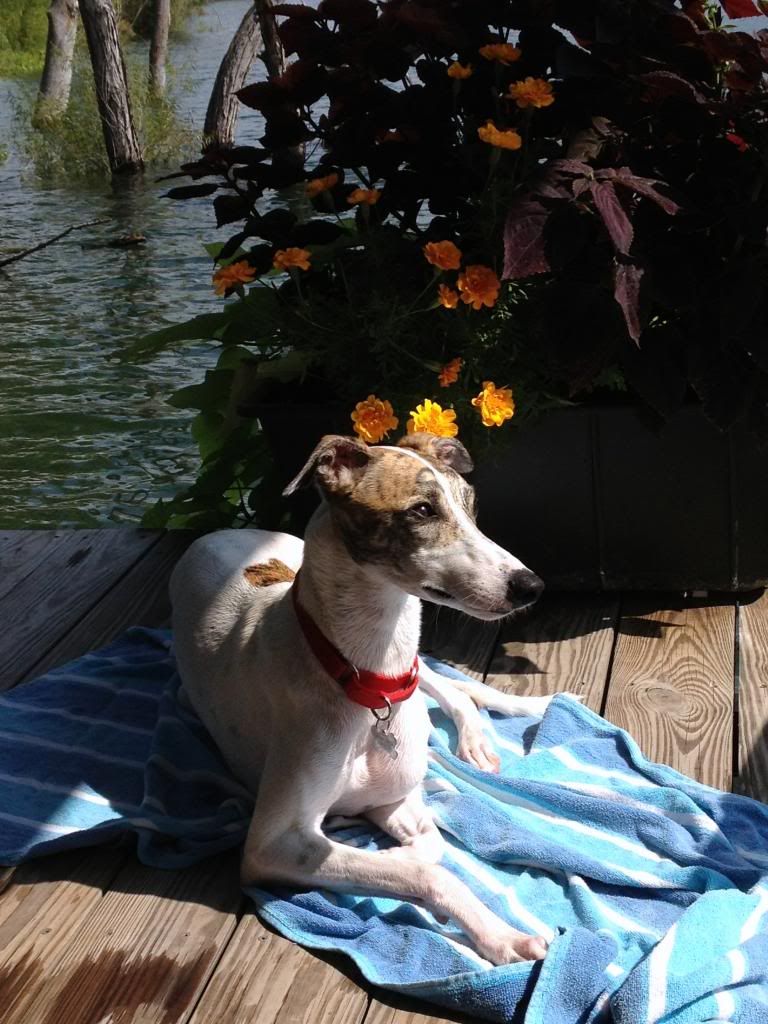 Cash (AKA Pat - yes, we have issues)
Watching their boy finish up a ski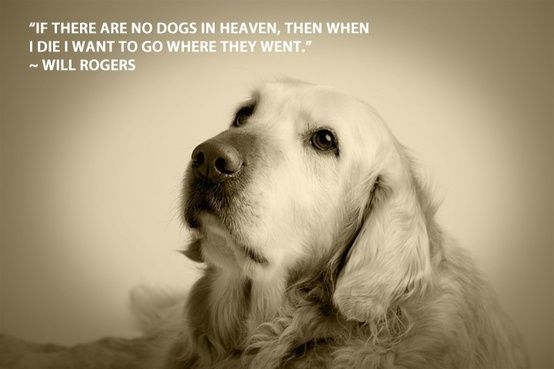 And to Cocoa, Halley & Pre, whom I've owned, loved & lost, I will never forget how deeply you touched my life forever & always.
xo